Yes, you can go to the PAFERS ID login page after finish a workout.

For example as in Cycle on Earth app, after finishing a workout, you can login to PAFERS ID: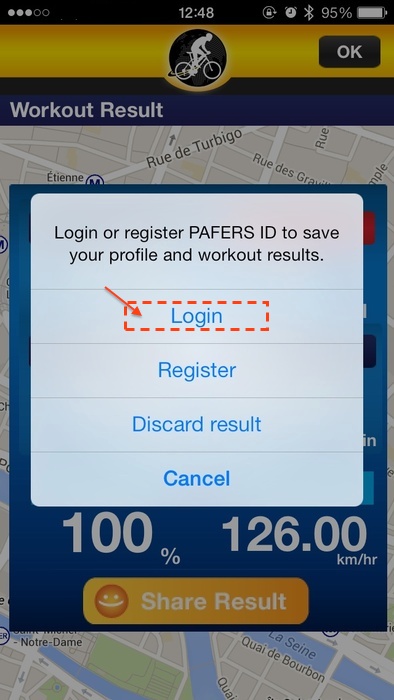 Within the login page, move down to find a "Forget Password" button below. Click the button.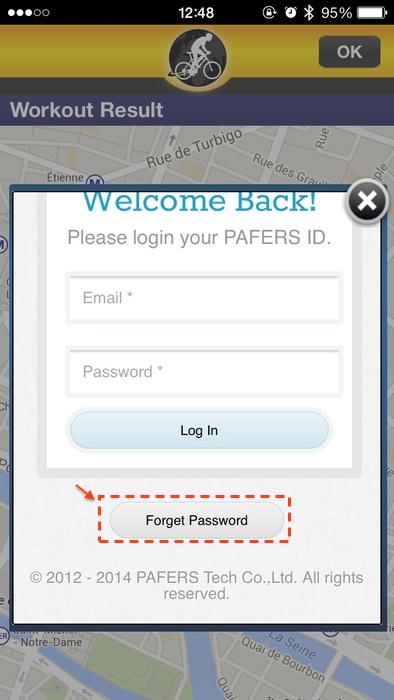 Here you can reset your password: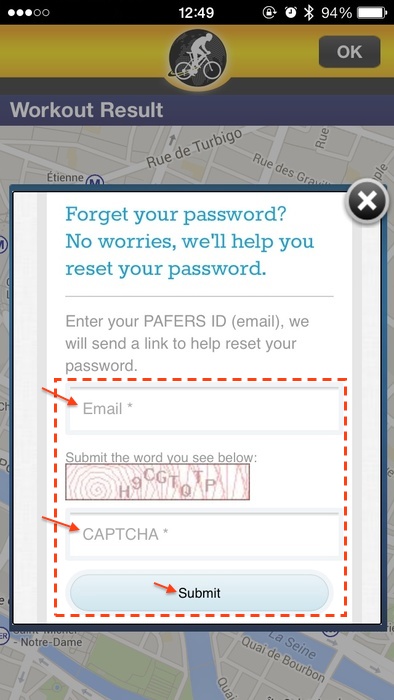 Go to your email box to receive a email titled with "". Click the reset link within the email. Now you can login PAFERS ID with your new password.